Tap water dispensers for catering industry
In Belgium we throw more than 2.5 billion of disposable packaging away and million of miles are driven to transport water. All that, while perfect water can flow easily out of your tap. With Robinetto you help eliminate unnecessary packaging and transportation of water. With our tap water dispensers, you do your customers, your employees, the environment and yourself a big favour.
Our models
This are the most used models for a café or restaurant. Contact us for more models, or a specialised quote.
Soda Pygmy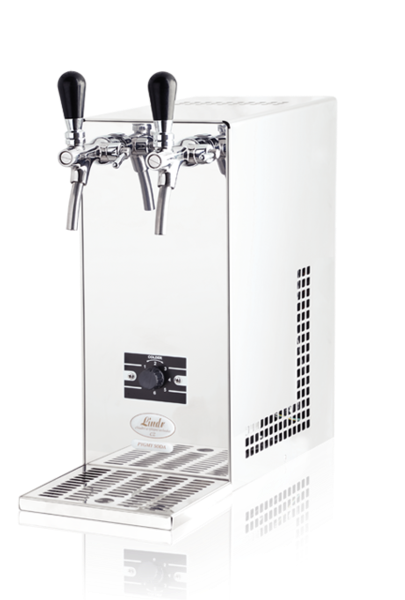 Counter top standalone model
Still and sparkling water
If necessary can be built in with a draught column on your countertop
Soda AS 45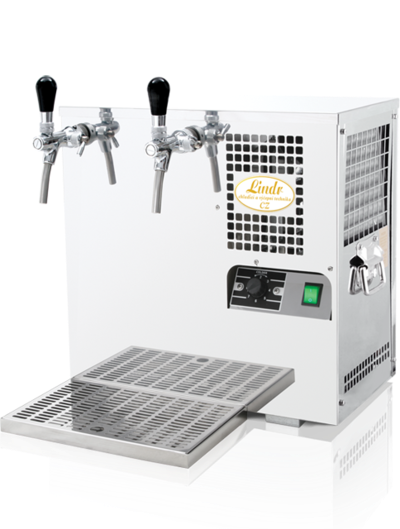 Counter top standalone model
Still and sparkling water
Soda AS 110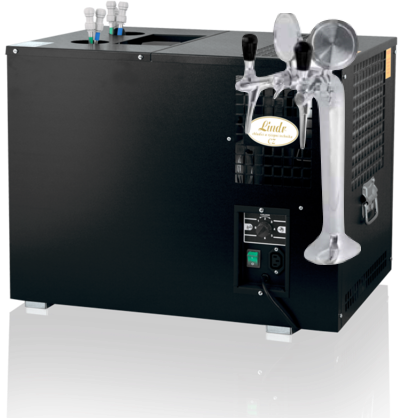 Built-in model with ice bath cooler
Still and sparkling water + 1 other drink (3 cooling spirals)
There are various producers of tap waters dispensers active on the European market. After an extensive investigation we have chosen to work with devices from the Czech manufacturer Lindr. With this manufacturer we found the strongest connection with the sustainability values of Robinetto. For the devices this means:
- Simple and durable design: a device that can be repaired in the event of a defect instead of immediately going to the scrap yard. - Energy-efficient cooling design - Maximum avoidance of harmful cooling gases - Only usage of recyclable materials and avoidance polyurethane insulation. - Low-tech design, no unnecessary accessories, parts or accoutrements.