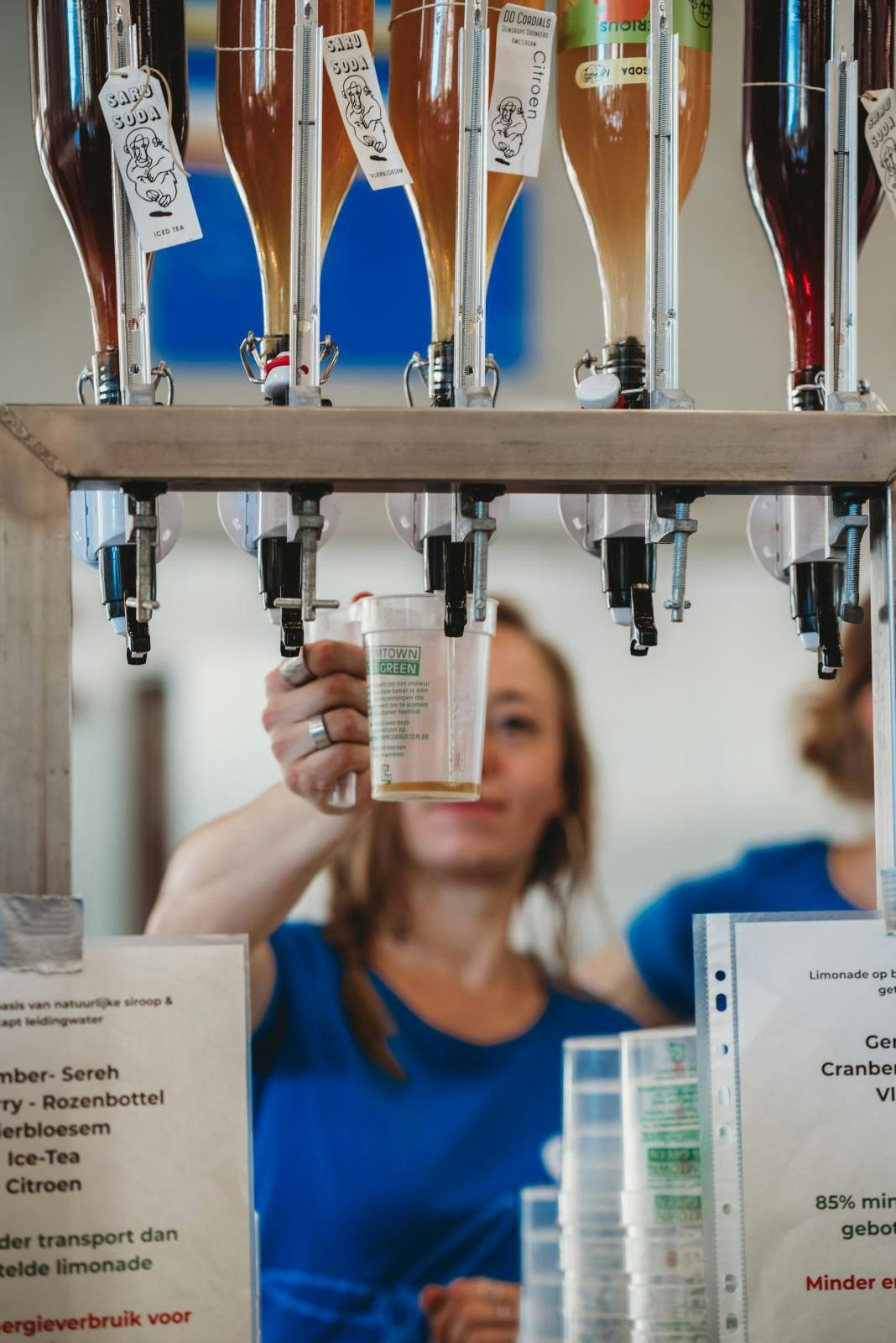 Water + syrup = lemonade!
Why would you ask someone else to add a bit of syrup to a lot of water, when you could do it yourself, just as well? By using syrups, you save space in your cooling and also a considerable amount of transport, energy and packaging. Good for the environment!
You can make these syrups yourself, buy them yourself, or have them delivered to you by Robinetto, together with your tap water dispenser!
Our syrups
For our syrups, we work together with Saru Soda, an Amsterdam company that produces sustainable syrups without artificial colours or flavours and almost completely organic.
The flavours
Berries - Bitter Lemon -
Lemon - Cola - Cranberry Rosehip -
Pine Agave -
Ginger Sereh -
Ice Tea - Quince - Maté Ginseng -
Rhubarb vinaigrée -
Rose - Sassafras Root beer -
Orange -
Tonic - Elderflower -
Yogi Chai
More information about Saru Soda syrups
Syrups at your event or in your catering business
Do you own a catering business or are you organizing an event, please contact us for a quote, in combination with a tap water dispenser or not.
Request a quote
How to make your own syrup.
Our grandmothers already did it, and it's easier than you think. Would you like to dive into the kitchen yourself and make your own syrups?
To the recipes